Biographies of Native American Leaders and People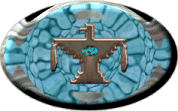 Our Elders Are Our Most Valuable Resource.
Please share any stories you may have about your grandparents or parents or other relatives. These are biographical sketches of American Indian leaders and people. Some are well known but others may be less so. If you have an ancestor you would like to list here please email the moderator with the information you would like to share, including any photographs you own the rights to or which are in the public domain.
Return to American Indian History
Links to Biographies of Native American Indians
Chief Cornstalk of the Shawnee
Elinipsico, Son Of Cornstalk
Blue Jacket
Tecumseh
Crazy Horse
Sitting Bull
Geronimo
Gall
Cochise
Chief Joseph
Chief John Ross
Joseph Brant
Black Kettle