Justice and Dignity for Christopher Cornstalk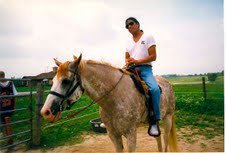 Christopher Cornstalk was a member of the Odawa Nation, Turtle Clan. His difficult life journey brought him to the streets of Chicago, and the surrounding suburbs. Christopher struggled with the alcoholism that lead to his homelessness. During this time he had many dealings with Police Officers, Firefighters, Ambulance Drivers and Hospital Personnel.
Christopher lost his battle on July 17, 2006 and joined his Ancestors.
Then, in an act of unspeakable offence and racism, a NURSE started a Facebook Group under the category of "JUST FOR FUN" called "Did you Know this Alcoholic Indian?"
She then requested that people join, so that they may regale each other with stories of encountering Chris during the course of their PROFESSIONAL DUTIES. Unflattering photos of Chris in his hospital bed, racist images of Natives and some of the most disgusting comments ever were then posted to this site.
Over 600 people joined, many of them Nurses, EMT's, Firefighters, and Police Officers.
Many of these PROFESSIONALS violated their own codes of ethics, and in some cases criminal law by posting intimate, private information about Mr. Cornstalk's struggles, and medical conditions.
Many comments were blatantly racist.
All of this was done without the knowledge or consent of Mr. Cornstalk's family. And of course, since Chris himself had passed on, he could certainly not defend his dignity and rights.
On July 17th, 2009, online Anti-Racist Activists discovered this profoundly disturbing site.
Facebook was contacted immediately, and the group was deleted. The Activists took screen shots of the group before it was pulled, and then forwarded that information to media outlets in Chicago and area. The Mayor of Chicago was contacted and a search for Cornstalk family members was launched.
The Activists facebook pages came under attack immediately - Making Change Streetpapers account was unceremoniously, and without notice, deleted. Barbara Low's account was seized for a day, and has had glitches and problems since.
This group was formed to see to it that the members of that heinous group are held to account for their racism, and many breaches of their Professional duties.
We intend to honour Mr. Cornstalk and his family, by standing by them as they seek JUSTICE AND DIGNITY for their lost Brother.